Fisheries Innovation and Sustainability (FIS) has welcomed Heriot-Watt University onto its Board.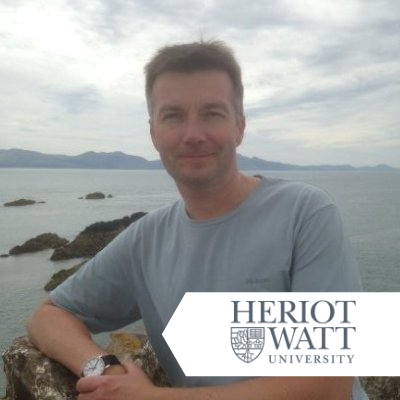 The University is the first academic institution to join FIS taking its place alongside a range of high-profile members including government organisations, representatives from the processing and retail sector, and environmental groups.
Michel Kaiser, a Professor of Fisheries Conservation, from the Lyell Centre located at the University's Edinburgh campus, will sit as one of 9 Trustees to help shape FIS' objectives. This will include key discussions around how best to capture and share fishing data, the use of 'intelligent' fishing nets, and new, innovative approaches to increase Scottish fishing businesses resilience to climate change.
Professor Garry Pender, Deputy Principal Research and Innovation at Heriot-Watt University, said: "Here at Heriot-Watt, we are known for our outstanding research, particularly in the marine sector, and for our track-record of successful partnership working with industry in Scotland and internationally.  We are passionate about influencing policy for the betterment of wider society and look forward to working closely with Fisheries Innovation and Sustainability in this regard."
Welcoming the new appointment is FIS Chairman, John Goodlad, who said:
"FIS is known for its high-quality research under the direction of experts right along the seafood supply chain, from the catching sector to major retailers.  To welcome on board one of the UK's leading universities, with a strong track record on marine research, will help us understand how innovation can bring the greatest positive change for Scottish fisheries."
FIS was created by the Scottish Government in 2014, and since then has commissioned £1.8m project spend on multidisciplinary research and investing in people to build prosperous and sustainable fisheries. The FIS Board of Trustees is comprised of the Chief Executives and other senior representatives of the following organisations:  the Scottish Fishermen's Federation, Sainsbury's, Marks & Spencer, Youngs Seafood, Funding FISH, Seafish, and Marine Scotland. The Board is assisted by the FIS Technical Advisory Committee, an independent group of experts including active fishermen.  FIS is also supported by Scottish Natural Heritage, although they currently do not have a Trustee on the Board.
Professor Kaiser will attend his first FIS Board meeting today. (Wednesday 24 July).